Helping you through the process
You would never choose to cause your family grief and suffering... but it happens every day. People die without pre-planning or pre-funding their memorials and suddenly family members are left to cope...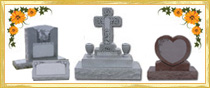 Know what you are getting
Monuments serve two primary purposes. First, the design, purchase, and erection assist the survivors in overcoming their grief and getting through the difficult transition period in which people adjust to the loss of a loved one...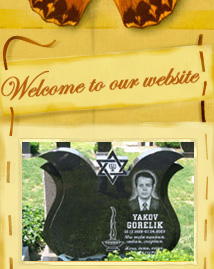 We make house calls - Free consultation in the comfort of your own home or office...


artingranite @yahoo.com

Art in Granite offers something that no one else can, the absolute and total confidence that our customers are receiving better service and a better product than they could receive at any other vendor in the world.

In fact, we are so confident in our ability to satisfy every one of our customerís needs, that we offer...


Every monument is customized to individual specifications, because of this prices vary between different customers. These prices include design, manufacture, delivery and installation.